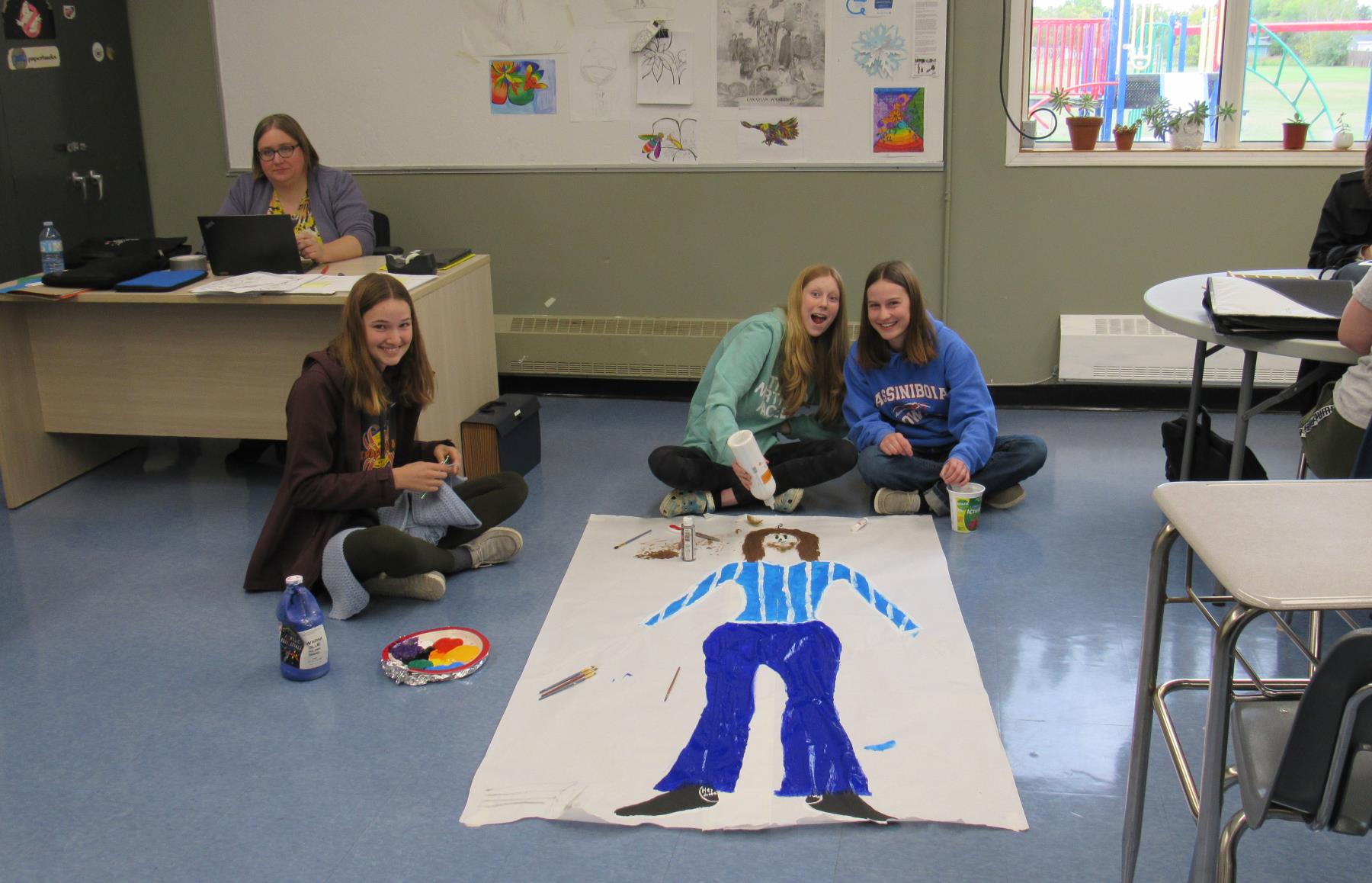 Lundar High School is a 9-12 school that serves the communities in the RMs of Coldwell and West Interlake (Eriksdale area). We have approximately 100 students and are located in the town of Lundar, MB. Uniquely, we share the building with Lundar Early Years which is a K – 4 school.
Mission Statement
LHS students come to learn, grow, and strive for excellence.
Who We Are
LHS is a vibrant rural school that is a social hub for the youth in our communities. Our spaces are places where high expectations are set, students are learning and growing, and success is celebrated. LHS supports students in both curricular (regular classes) and extra-curricular (sports teams, students' leadership, skills sessions) settings. LHS runs on a semester system with a 5-period day between 9:00 and 3:15. Students have 4 academic periods, and 1 skills period in a day. LHS provides programming that meets graduation requirements for students and those moving on to post-secondary.
Programming to highlights
LHS has created unique programming deliveries to better meet our students' needs. They include;
Grade 9/10 PE – this compulsory course runs all year. Students take this course on alternate days as they also experience Food and Nutrition and Woodwork course when not in the gym.
Skills period – LHS runs skills sessions that focus on learning skills that matches staff expertise with student interest.
Grade 11/12 combined courses – many option courses are grade 11/12 combined, increasing the number of option courses provided
Rotating Course delivery – a number of grade 11/12 courses are offered every 2nd year; increasing the number of option courses provided
Technology Education – LHS has a vibrant wood shop that includes a sawmill, 4 x 8 CNC machine, comprehensive graphics lab and all essential wood working machines
Extra-curricular – LHS provides opportunities for students to be involved in a sport team, student leadership group, and school events (pep rallies, ski trip, etc)