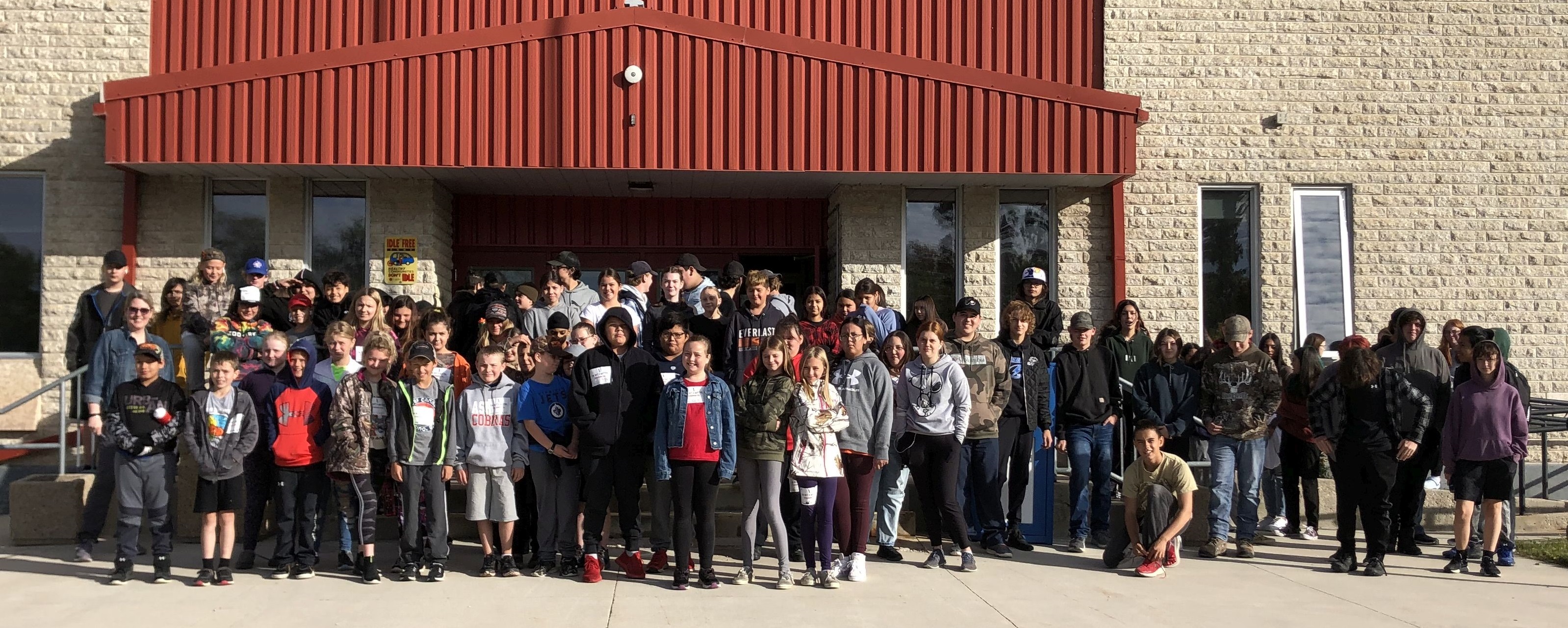 Ashern Central School is a grade 5 - 12 regional school, serving students from Ashern and many surrounding communities. Approximately 180 students attend our school, with about 60 middle years students and 120 senior years students. We are in the small rural community of Ashern, Manitoba conveniently next to our Ashern recreation center and close to a community daycare.
Mission Statement:
Ashern Central School ~ Student-focused ~ Community-minded
It is our privilege to be part of each student's journey, honouring where they come from, discovering who they are now, and preparing for who they want to be.
Program:
It is a source of pride for us to be able to offer a wide range of courses and opportunities to our students. Along with a full range of core academic courses, we offer French language, music, drama, visual arts, and foods and nutrition credits from grades 9 to 12. These programs are also part of our middle years' options activities starting from grade 5. Our vocational and trades credits include woodworking, engineering, career and technology studies, high school apprenticeship program, and we offer a dual diploma program in Automotive Technology with students working in our fully equipped on-site automotive shop.
Who We Are:
We are a creative and dedicated staff who believe in a wholistic program that prepares youth to attend post-secondary education and prepares them to meet the challenges of today's world. We want our youth to leave us as confident, resilient, kind, and responsible citizens. We place high importance on our school being culturally inclusive to all our students of diverse backgrounds and we are responding to the Truth and Reconciliation Calls to Action for the benefit of all our students. We continue to develop our program to fully reflect our community and invite local knowledge holders of different cultures to join us in our learning together.